THERE IS A SIMPLE WAY OF SPREADING LOVE: #SHAREYOURSMILE
The dream of opening the most exclusive and smallest clinic ever – a boutique concept – started a long time ago. That dream took the shape of North Clinic, an oral health center with a tailor-made service, with just two offices, that integrates general and oral health as a philosophy but never forgetting the high-end and demanding aesthetic parameters in building a new smile.
With this purpose the clinic was equipped with high-end technology and the team tries to use as much as possible digital workflows with the purpose to decrease treatment time and increase quality and predictability in every therapy.
Visit us and enjoy the experience at our clinic!
Numbers Speak For Themselves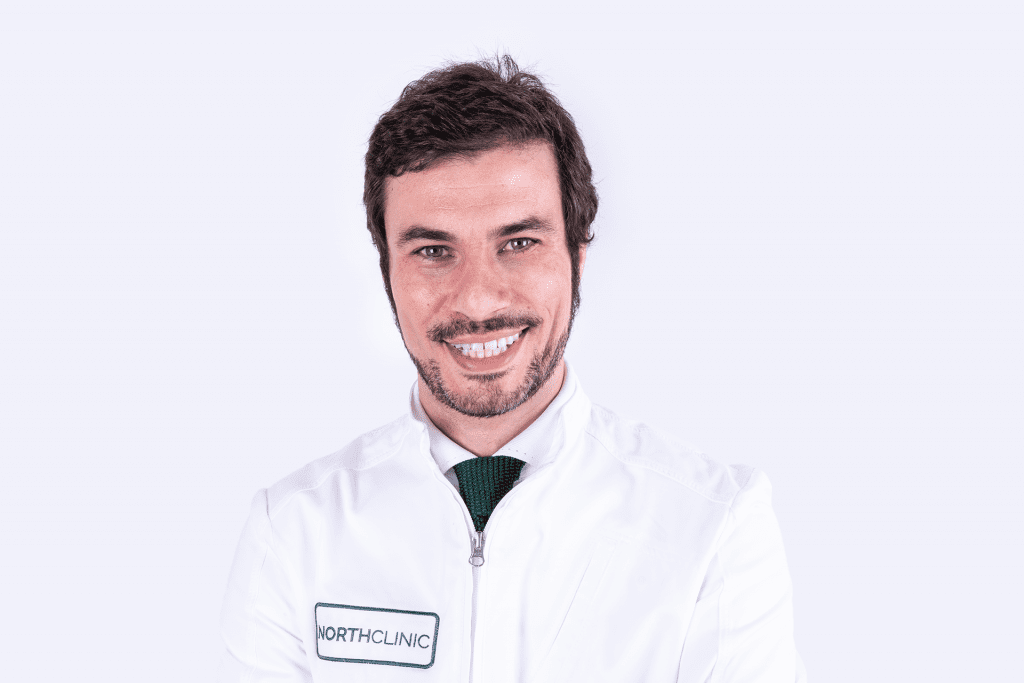 Dentistry, ISCSN – CESPU
Oral & Maxillofacial Surgery, Universidade Federal Rio de Janeiro
Post graduate in Orthognatic Surgery, UFRJ, Rio de Janeiro
During his residence in Brazil, Dr. Luís had the opportunity to work in a hospital environment with all the others specialties in medicine. That experience gave him a comprehensive understanding of general health and the body as a whole.
Education is also one of Dr. Luís Bessa interests. Apart from participating as a speaker in several international conferences since 2012, he was the head of the Maxillofacial Surgery course at the University Fernando Pessoa in 2013, and he is currently an invited professor for several post graduate programs at Portuguese and foreign universities. Dr. Luís Bessa has been working in his own practice in Porto, Portugal as an oral surgeon and has a strong focus on minimally invasive ridge reconstruction with autologous tissues as well as high-end aesthetic dentistry. Dr. Luís is also the director of NORTH EDUCATION where he shares his philosophy of work with his students.